Black Friday Weekender Bags
Elevate your travel game with our exclusive Black...
Elevate your travel game with our exclusive Black Friday Weekender Bags collection. At Cambridge Satchel, we've curated a selection of premium weekender bags that blend style and functionality seamlessly.

From sleek leather options to durable canvas, our Black Friday Weekender Bags are designed to make a statement while keeping your essentials organized. Whether you're planning a quick weekend getaway or a spontaneous adventure, these bags are your perfect companions.

Crafted with attention to detail and available in a range of sizes and designs, our collection offers something for every traveller. Say goodbye to the hassle of packing, and hello to effortless chic.

But that's not all – during Black Friday week, you can snag these must-have bags at unbeatable prices. Don't miss this limited-time opportunity to own a piece of travel luxury without breaking the bank.

Upgrade your travel style with Cambridge Satchel's Black Friday Weekender Bags. Shop now and embark on your next adventure in unmatched fashion and functionality.
[[ Current_Color ]]
[[# helpers.colour_count ]][[/ helpers.colour_count ]]
[[# helpers.product_price ]][[/ helpers.product_price ]]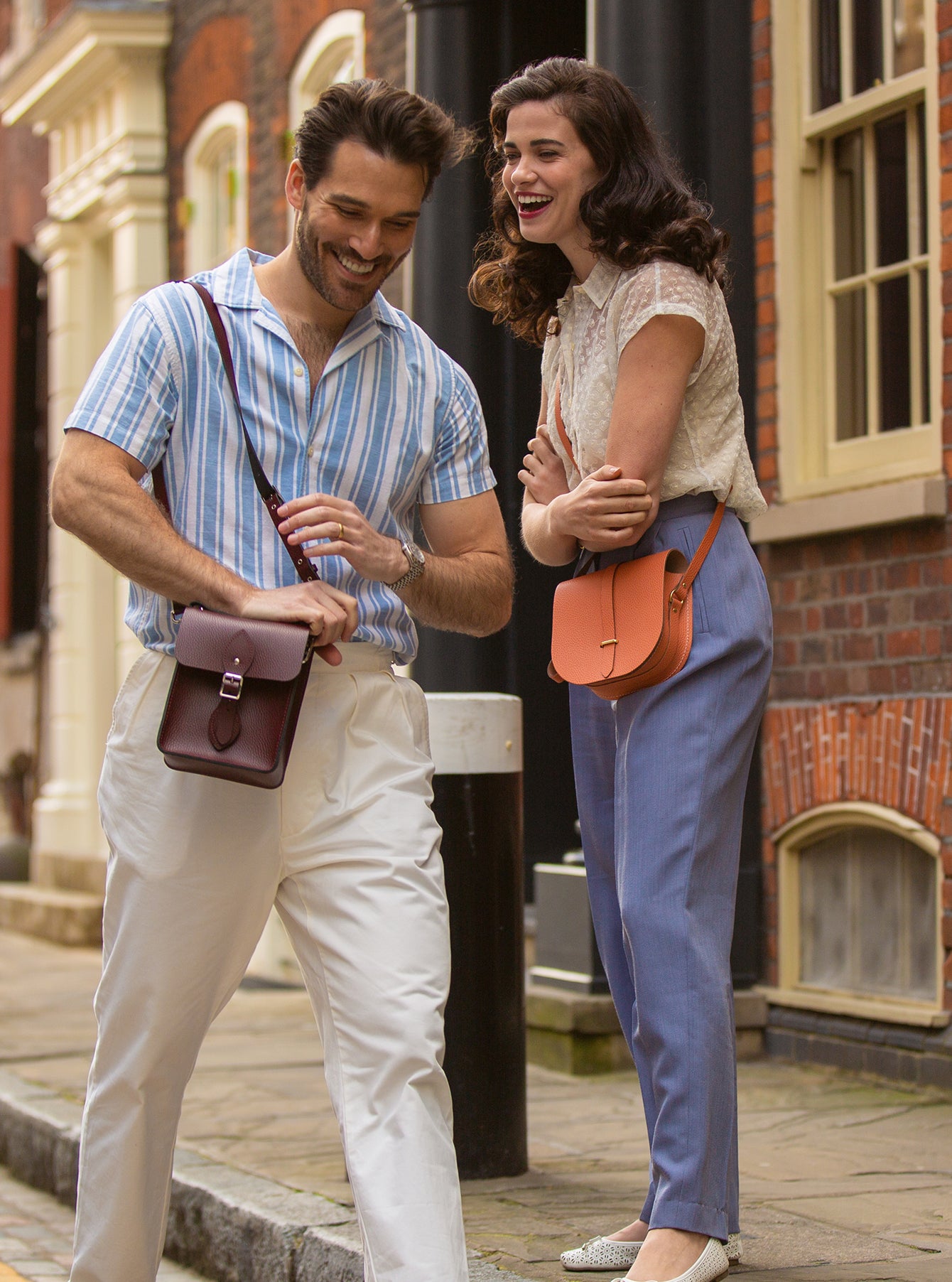 Can't Choose?
Take our quiz, designed to help you find your next daily carry on
Take the quiz
Handcrafted in England
We are committed to preserving exceptional British craftsmanship. All our products are handcrafted by our highly skilled artisans at our workshop in the heart of England.
Repairs Service
Our products are expertly made with the finest materials, so if cared for they will last for decades. But we understand that accidents sometimes happen, and we're on hand to help!
Sustainably sourced leather
We embrace leather for its natural durability and longevity. Our commitment to ethical sourcing ensures that our bags are crafted from the finest quality leather – a by-product of the food industry.