The Journal
In Conversation with JR Hawbaker, Costume Designer for 'Amsterdam'
This month, we were lucky enough to meet up with costume designer and BAFTA nominee JR Hawbaker to discuss her work on David O. Russell's 'Amsterdam', starring big names such as Margot Robbie, Chri...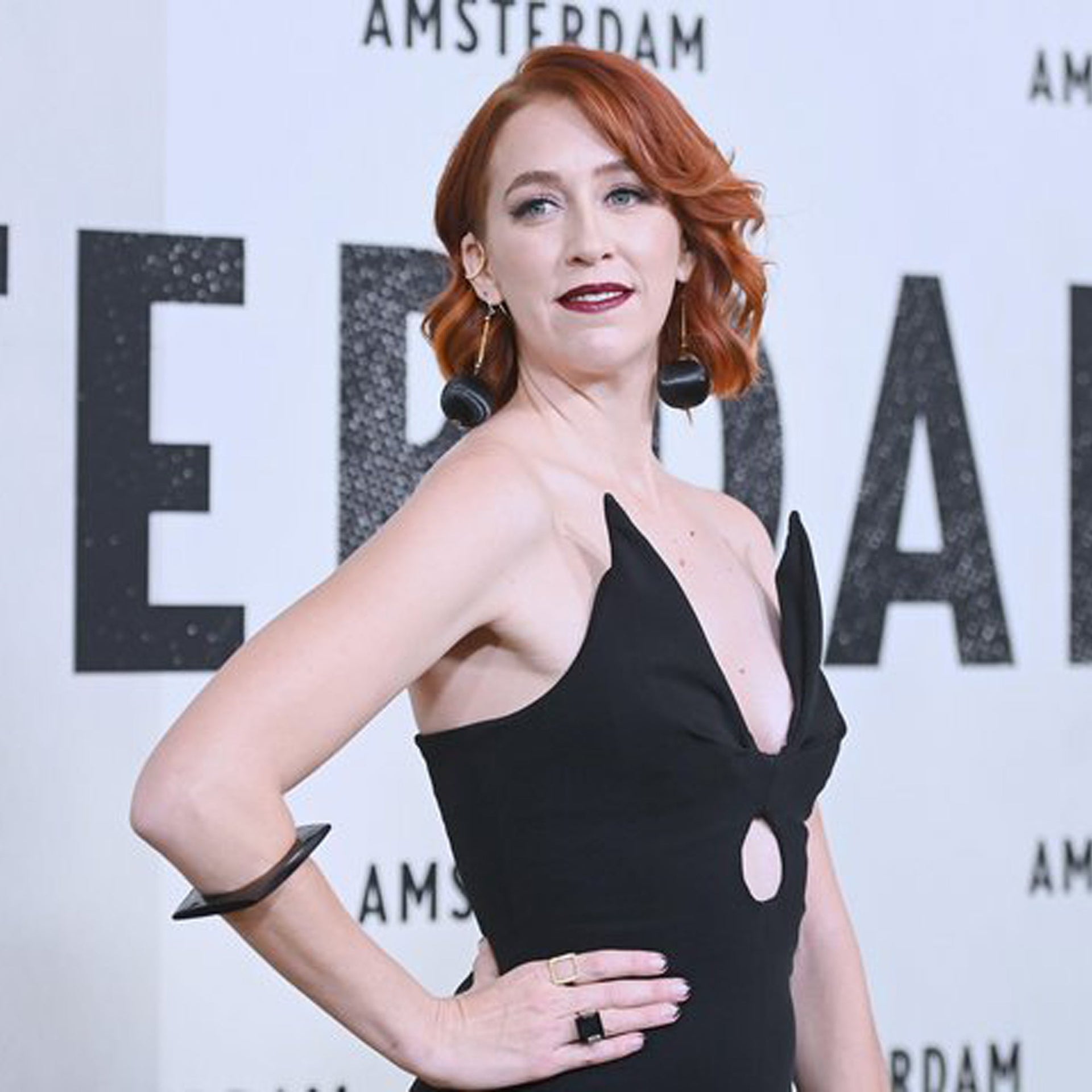 This month, we were lucky enough to meet up with costume designer and BAFTA nominee JR Hawbaker to discuss her work on David O. Russell's 'Amsterdam', starring big names such as Margot Robbie, Christian Bale, John David Washington, Taylor Swift (a Cambridge Satchel wearer!) and more. We caught up with her on her costume design career, her time designing for the film and working with the cast, and her curation of the Amsterdam-inspired Moda Operandi collection that features our Doctor's and Mini Sophie bags. Over to JR…
The Cambridge Satchel Co.  
How did you find yourself working in costume design?
JR Hawbaker
I actually majored in costume design at the Theater School at DePaul University in Chicago. After that, I worked in theatres all around Chicago, and then in Los Angeles, and I've been working in all sorts of roles in the motion picture industry costume department for over twenty years now. 
Photography Credit: Hussein Katz
CSC  
Do you mostly work on period pieces?
JRH  
I have mostly worked on period pieces, yes. It's a beautiful niche and I feel really blessed with the projects that I've worked on. Being a costume designer means walking in so many different people's shoes, and to me, being able to walk in people's shoes from another era is not so different to how I would treat modern characters; they're not so different from us. In general, modern people and those set in different eras have the same wants and desires, they have the same heartbreaks and feel the same love that we do, so it's fun to go back in time and still find touchstones that have remained relevant through time. 
Period costume design was a natural space that I gravitated towards because I love history too. I'm a voracious reader of all sorts of history and biographies, etc., so I naturally started to gravitate towards period projects. I did recently work on a modern one though.
CSC  
I was incidentally going to ask you if you would ever try modern or even futuristic designs!
JRH  
Absolutely. It's all about the characters and the story for me, so if it's a great project and it's a story that I'm passionate about, the era doesn't matter. It could be 1000 years in the future or 1000 years in the past. 
Recently, I did work with Al Pacino on a contemporary project for an upcoming film, and I'm also going to be doing some concept work on a future project that is set 1000 years in the future. That's the fun of being a designer, you never have to anchor yourself in a particular style of film, and every project is different.
CSC  
Moving onto 'Amsterdam', could you tell us a bit about your own vintage doctor's bag and how it inspired Valerie Voze's bag in the film?
JRH  
I had a vintage doctor's bag from the 1920s in my own personal collection. With the 'galloping around the globe' lifestyle that costume designers have, you're often going to find yourself on projects all around the world because of the location of the film sets. Well, I was in Brooklyn for work and I found myself walking around the area on weekends, and I walked into a lovely, very small little consignment shop. The thing that popped out at me was this amazing vintage 1920s doctor's bag. I knew exactly what it was when I walked in, but it was a shiny vintage jewel among all of the contemporary pieces. I just loved it, so I walked up to the counter and grabbed it.
Sometimes you get these things and you carry them along with you for several years and you don't know why, but then you end up on a project like 'Amsterdam' and you find yourself building this character with Margot Robbie, and then it clicks - it's the perfect bag for it. 
Her character, Valerie, plays a volunteer nurse at a hospital. There were a lot of women back then who joined the Nurse Corps and Volunteer Nurse Corps. She's one of those amazing women from World War One, and in 1918 she's volunteering at a Belgian hospital. She helps get Christian Bale and John David Washington's characters out of the hospital. As she's leaving she gets to wear a black travelling cape and hat, and in her hands, she's carrying the vintage 1920's bag from my personal collection. 
CSC  
You must have an entire treasure trove of items at home.
JRH  
Yeah, my husband would like it to be a smaller room, but never mind… 
Liz Meekins' costume. Costume Design by:  J.R. Hawbaker, C.D.G., Illustration by:  Oksana Nedavniaya, C.D.G.
CSC  
With a film like 'Amsterdam', or any kind of period film, how do you even begin to gain inspiration for your costumes? 
JRH  
You start with the script, always. The script is the guiding light; it's the key into your director's mind and soul for what the project needs to evoke, so I always read the script carefully and let myself absorb it. Then, I try to pull out a lot of facts about the characters, and I try to understand the overall tone of the film. 
For 'Amsterdam', I read the script several times, and it's such an amazing script - David O. Russell is a fantastic writer - it's fun, quirky and full of life and character. Then, I had my first call with David, which was so much fun. You would think that the inspiration would come from actual garments, actual pieces of clothing, but for 'Amsterdam' it was really about the tone of the film, first and foremost. In that first call, we talked about all of the original 1910s and 1920s Dada artists that we both love. Margot Robbie's character is essentially a Dada artist, even though that's never said in the film, but the art she shows is very much inspired by wonderful women artists in that era,, like Sophie Taeuber-Arp or Hannah Höch, who often are overshadowed by the male names we're so familiar with - like Salvador Dali, Man Ray or Duchamp. 
So, it was nice to study those women and their looks, their personal style and their attitude. They weren't necessarily wearing all of the mainstream trends, in fact they were ahead of their time, so that was a great starting point for this marvellous character in 'Amsterdam'. We talked about these women, we talked about the Dada art and we ensured that we infused that sense of life and that look ahead into the future that's just beyond the period that the movie is set in.
CSC  
So it's as much a history project as it is anticipating the future a little. 
JRH  
Yes, so some of the characters are from a 1930s elite social circle, like Anya Taylor Joy and Rami Malek's roles. So, they get to wear all the wonderful trends from the early 30s, whereas others like Margot's character, Valerie Voze, are based on these avant garde Dada artists. Valerie's look is a little more early 40s bohemian, even looking toward women like Katharine Hepburn, wearing pants and different silhouettes, and letting that avante personality shine.
Photography Credit: Hussein Katz
CSC  
How long are you usually given to design these costumes? 
JRH  
It really depends on the film. I always joke that thank goodness someone says action and you have to go to set and start rolling camera, because artists are like koi and will grow to the size of their pond.  So sometimes I'll be perfecting the costume until the last minute, but  'action' means time's up and I have to leave the costume alone and have the actor take over the embodiment of the character. 
But to answer your question, prep time does change from project to project. For 'Amsterdam', I didn't have much time and we were creating a lot of things on the go. David O. Russell has moments of brilliant inspiration so, sometimes, we're on set and he's coming up with a new scene. He's got some really magic chemistry going on with the actors - so he'll pivot and build that scene around those actors and characters in the moment. So sometimes, as his costume designer, you find yourself thinking on your feet and you have to trust your instincts from moment to moment.  
We had no time for some looks as we had to create them on the fly, whereas with other costumes, such as the Gala looks, we did have them scheduled.  So all of the tuxedo looks were custom made head to toe, and I sketched designs for all of the women's dresses and our talented workroom created the garments. We had about four to five weeks to make the Gala scene, which is still pretty fast when we're making so many custom-fit looks for this large of a cast. 
But some looks were made on the fly.  At one point in the film, there's a flashback to Amsterdam in the 1920s, and Valerie and Burt go to an underground bohemian Tango Hall.  Margot wears a dress made from a vintage lamé 1920s opera scarf.  We made that look overnight for her.  It was an added scene, not originally scripted.  The day before it was filmed, we were told the scene was being added. Overnight, we were able to create something really fun and quite bohemian. The scarf is simply wrapped and sewn onto her body as if the character impromptu grabbed a scarf from her apartment and created her own make-shift dress.  The fringe from the shawl creates the straps of the dress falling from her shoulders. Valerie's character finds joy and artistry in life even in the unexpected, so this shawl-turned-dress idea felt right for her character.  
CSC  
What was the most memorable costume that you worked on for 'Amsterdam'?
JRH  
We all joke as costume designers that you can't choose your favourite costume, because it's like choosing your favourite child. There are so many memorable costumes in 'Amsterdam', not just just because I love the end result, but also because I loved the process of building those characters with this director. 
I do love the gown that we ended up designing for Margot for the gala scene. That one was actually initially inspired the character's philosophy on life but, also, by Rami Malek, who plays her brother Tom in the film. Rami is Egyptian, and so when I was thinking about how Rami and Margot were playing a brother and sister, it got me thinking about Egyptian Asyut scarves, which are these beautiful traditional scarves that are part of the history of Egypt and named after their origin in the city of Asyut. The story goes back centuries - fishermen's wives on the Nile would take their old mosquito nets and repurpose them into stunning traditional garments.  The Egyptian women took discarded potmetal that nobody wanted off the ancient Turkish trade route.  They would then cut the metal into thousands of tiny little foil rectangles. Then the women would hand hammer each tiny piece onto their discarded mosquito nets to create beautiful intricate geometric patterns, thus turning something old and ugly into elegant artistry. You can still find original vintage Asyut scarves, although they're a bit difficult to locate, but my amazing team did manage to source an original from the 1910s that I liked for the gown. 
Valerie is also a metal artist, a Dada artist; she too repurposes materials in her art - like the bullets we see her taking from soldier's wounds.  She creates art from bullets - Like creating stunning scarves from crusty mosquito nets, it teaches us that artistry can be made from anything with the right spirit in life.  So, I thought the philosophical story of the Asyut scarf matched the artistic soul of that character. Margot and I hand-draped the scarf onto her body together, so it's truly a one of a kind gown.   Then our amazing and talented patternmaker Erica Ciaglia translated the draping and created the stunning gown you see on screen, made of hammered black silk and the uncut vintage Asyut scarf.  
I think the reason why this is such a good memory for me is this. Margot needed a stunt double in the film, and traditionally, when this happens, I have to make two dresses and they have to look exactly the same, but I only had the one vintage scarf. So I showed it to Margot and told her that I had to cut it in two, so that I could make a dress for both her and the stunt double. She just turned around and said 'No JR, you can't; I want all of the metal on me, do not cut it!'  She even joked she'd do the stunt herself to stop this from happening. In the end, we ended up making a proxy scarf, which isn't the same, but it had to happen for the love of the dress!
Valerie Voze's costume. Costume Design by:  J.R. Hawbaker, C.D.G., Illustration by:  Oksana Nedavniaya, C.D.G.
CSC  
Do you ever find that you have a vision in your head that changes dramatically once you've met the actor interpreting the role? 
JRH  
Oh, yes. Sometimes, you have a vision for the character and their look because you've had some discussions with the director ahead of the actor coming in, and most of the time, that is the way it goes. I get to talk to the actors when they come in, and usually, from having done all of my research and being super prepared, the actors are very aligned with mine and the director's visions.
However, sometimes, the visions don't align and they have another idea, and honestly, that's what I find to be one of the most rewarding parts of costume design. I don't design in a silo, my art is collaborative and based on the ideas and inspirations of other talented people as well, and the conversations with actors is one of the best parts of the job because they are as equally excited to speak about character as I am.  It can be one of the most wonderful, albeit vulnerable, places humans can be in together. We're sharing our ideas often with a stranger at first, and developing the character together as artists, so I love it when that happens, and you have to welcome it when someone shows up in the fitting room with a totally different idea. Sometimes you have to let your old idea go and that's part of the job - and the input from the actors usually makes it better! You're melding so many different collaborative ideas into what will ultimately be the best choice for the character in question, but also I'm responsible for  helping guide the overall tone of the film through the looks.  
CSC  
Congratulations on your recent BAFTA nomination. What were you most excited for that night? 
JRH  
I was just looking forward to having fun and celebrating this film that I'm so proud of. I think there was so much artistry and talent put into it, so I'm happy to see it recognised. I was obviously also very excited about the looks; being on the red carpet and getting to see the looks up close and personal. Celebrating all the artists that are in this industry is amazing, and it's nice to see that art on display and give it a night!
CSC  
Can you tell me about the Moda Operandi collection that was inspired by this film?
JRH
Moda Operandi has been so wonderful to work alongside. We came up with this crazy concept for a capsule collection called the 'Amsterdam Bazaar.'  I was asked to create a fashion meets promotion experience that would extend the film experience to the audiences. 
I wanted the collection to be authentic to the heart and soul of the film. So, I went back to thinking about the Dada artists. What if Valerie Voze had to curate a collection for Moda Operandi? She would come up with something artistically Dada inspired, no doubt.  And so, we embraced things like the glass eyeball that Christian Bale's character has in the film - due to his injuries from the war.  And we embraced the absurdist spirit that Dada artists find even in moments of darkness. 
With that inspiration in mind, I. Halle fed and collaborated with our fantastic brand collaborators to come up with a curated selection of products. I thought of The Cambridge Satchel Co. immediately for the 'Amsterdam Bazaar' - because we had used my 1920s Doctor's Bag in the film. When I pitched the idea to Moda Operandi before even talking to The Cambridge Satchel Co., I actually had the images of the classic doctor's bag in my pitch deck and they loved it. So thank goodness that when I finally reached out, The Cambridge Satchel Co. were interested! It was a perfect collaboration. 
–
J.R. Hawbaker cut her Hollywood pedigree as Assistant Costume Designer on Terrance Malick's TREE OF LIFE, KNIGHT OF CUPS, and SONG TO SONG. As an Assistant Costume Designer, she continued to hone cinematic artistry on the sets of Zack Snyder's BATMAN v. SUPERMAN: DAWN OF JUSTICE, Alejandro González Iñárritu's THE REVENANT, David O. Russell's AMERICAN HUSTLE, and Ben Affleck's LIVE BY NIGHT and ARGO.
As a COSTUME DESIGNER her work can be found reaching across mediums. She has designed for Noah Hawley's series FARGO and is a repeat collaborator with Ridley Scott's team at Scott Free, designing the looks of rocketeers & occultists in STRANGE ANGEL, kimonos and internment camps for THE TERROR: INFAMY, and alternate universes in THE MAN IN THE HIGH CASTLE, for which she earned a Costume Designers Guild Award nomination.
On the silver screen her work can be seen in the David O. Russell film AMSTERDAM starring Christian Bale, Margot Robbie, John David Washington, Robert DeNiro, Andrea Riseborough Taylor Swift, Chris Rock, Anya Taylor-Joy, Rami Malek, and Timothy Olyphant. This past year, Hawbaker returned to her love of fashion taking on the Terrence Malick-directed Louis Vuitton Winter '22/'23 video campaign. She recently joined the Al Pacino starring indie film BILLY KNIGHT.
Made in England
Sustainably Sourced. Exquisitely Crafted. Redefine Your Style Responsibly with Premium Leather Satchels.
Repairs Service
Sustainably Sourced. Exquisitely Crafted. Redefine Your Style Responsibly with Premium Leather Satchels.
Sustainably sourced leather
Sustainably Sourced. Exquisitely Crafted. Redefine Your Style Responsibly with Premium Leather Satchels.